Welcome to


Franchise Growth Partners!
Franchise Growth Partners is a one-of-a-kind Franchisor Consulting Firm. Our professional services provide new and emerging franchisors a comprehensive platform, which includes Consulting Services, Legal Document Preparation, Core Essential Training Certification Programs, and an array of Franchisor Support Services needed to launch and grow a new franchise company. Our team's knowledge and experience will accelerate your unit level growth, increase revenue, reduce costs and enhance profitability.
We work closely with new entrepreneurs who want to learn how to franchise a business, as well as existing franchisors in the initial, early or mature stages of franchise system development.

FranchiseExpoLive! - Franchise Growth Partners
Consulting Services
Franchise Growth Partners will assist you in the development of a high level Strategic Plan, your Tactical Business Operations Plan detailing your day-to-day activities of training and supporting franchisees, and a Financial Plan calculating the initial and ongoing costs of marketing, selling, and operating a profitable franchise company. Without this necessary foundational business planning, your Franchise Disclosure Document (FDD) will be deficient before it is drafted, and you potentially risk operating your franchise company unprofitably during your launch stage.
Legal Documentation Preparation
Franchise Growth Partners has a team of seasoned, professional franchise executives and has strategically partnered with expert Franchise Attorneys to draft Franchise Disclosure Documents, Franchise and Area Development Agreements at a pre-negotiated and affordable fixed rate.
5 Core Essential Training Certification Programs
Franchise Growth Partners offers the following 5 Core Essential Training Certification Programs on an affordable and stage-appropriate basis.
Marketing and Lead Generation
Franchise Sales Training
Franchise Operations Management
Financial Management Training
CEO Leadership Development
Franchisor Support Services
Franchise Growth Partners has developed seven optional support services that provide strategic value to our franchisors. Our clients benefit from our highly standardized services to grow their brand without investing capital on additional office space, executives, or infrastructure.
Commercial Leasing Services (Site Selection, Lease Negotiation, and Legal Review)
Franchisee Funding Services
Franchise Operations System (Cloud-based)
Franchise Operations Manuals
Marketing & Strategic Franchise Sales Support
Brand Development Services (Website, Franchise Brochures, etc.)
Accounting & Auditing Services (all 50 states)
Your goals as a franchisor are to provide the vision and road map to improve the annual income, equity, lifestyle, and retirement of your franchise partners. Our responsibility is to assist you in developing a franchise system with the right strategies to successfully achieve your regional, national, and international expansion plan.
Based on my 25 years as a practicing Franchisor, our Consulting, Training and Coaching philosophy has been developed on real ownership experience gained through a successful history of Franchise System Formation, Operations, and Acquisition.
Thank you for visiting our website! I would like to personally invite you to contact me for a free consultation by calling 1-800-471-1682 or filling out our Request Information Form. Click here to learn more about how to franchise your business profitably.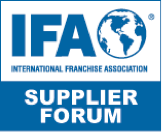 Warmest Regards,

Scott J. Simcik
President & CEO, CFE