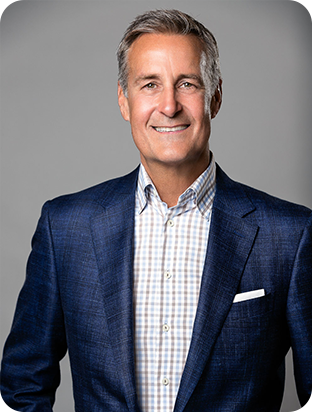 Dear Executive Team,
Franchise Growth Partners (FGP) is a one-of-a-kind franchise consulting firm, providing a high-impact mentorship program with Strategy, Training and Franchise Operation Manuals for new, emerging and plateaued franchisors.
Our Franchise Executive Mentorship Program is an all inclusive consulting, training and franchise operations manual system with a mission to assist franchisors in getting unstuck and breaking through to their next level of desired growth and profitability.
Launching, operating and managing a franchise company for over two decades has proven to be an enormously rewarding experience, yet it came with my fair share of regrets and expensive mistakes. Overlooking the importance of asking the right questions caused me to be misled by common misconceptions and myths of franchising a business.
After 12 years of frustration, I finally acknowledged that I had launched on a cracked foundation and that I did not have the proper foundational franchising strategy, legal documents or training guidance to ensure my desired growth, expansion and profitability.
My passion, commitment and lifelong journey is to help emerging franchisors avoid getting prematurely stuck by providing the experienced strategy and training to assist in ensuring a major breakthrough. Looking back, it was the relentless commitment to invest in our growth and development that resulted in the acquisition of our franchise company.
Thank you for visiting our website! I would like to personally invite you to contact me for a free consultation by calling 1-800-471-1682, or filling out our Request Information Form.
My Kindest Regards,
Scott J. Simcik
President, CFE
Franchise Growth Partners
Know Your Goals, Set Priorities, Create a Strategy and Execute to Perfection
Our FGP executive mentorship program has been designed to offer new perspectives with stage-appropriate strategic planning while providing comprehensive face-to-face departmental training, reinforced with Franchise Operations and Manual systems. Our approach resets your foundation, philosophy, core values, priorities and strategies, resulting in immediate alignment of marketing, sales, operations and financial plans to determine the direction and improve the profitability of your franchise company.
Consulting & Strategy
As a former CEO who has owned and operated a franchise company for decades, I understand your stage-appropriate challenges and opportunities from all perspectives and will offer a different view on new franchising philosophies that will radically transform priorities and strategies to ignite unit growth, reduce monthly overhead and increase profitability!
Training & Skill Building
Franchising a business is highly complex, unlike any other business. Regardless of how elite an entrepreneur is, franchising requires face-to-face, expertly trained technical skills to properly create, develop and execute separate departmental profit centers, including Marketing & Lead Generation, Franchise Sales, Corporate and Franchisee Operations, Compliance Administrative and Financial Management.
Franchise Operation Manuals
Franchise Operation Manuals create a common language and represent the foundation of legal, training and operational standards within your franchise system. Learning to develop and manage your system and process improvements within your corporate office is a franchisor's best practice, resulting in a higher quality, faster and more affordable approach. The organizational layout and simplicity of these manuals will invite more frequent franchisee usage, provided they are detailed and user friendly.
Your Franchisor Core Philosophy is the Secret Weapon for Long-Term Success
Franchisors without a precise vision often drain their resources before they become profitable. Without a clear objective, of each philosophy, it's easy to get caught up with irrelevant tasks, while investing capital in resources which do not support a franchisors vision. FGP will provide you the core objectives and solutions with the training to correlate with your vision and maximize profit.